Carolinas Salvation Army Serves Those Affected During Winter Storm Pax
February 13, 2014 - 7:02 PM EST
Anjani Webb
anjani.webb@uss.salvationarmy.org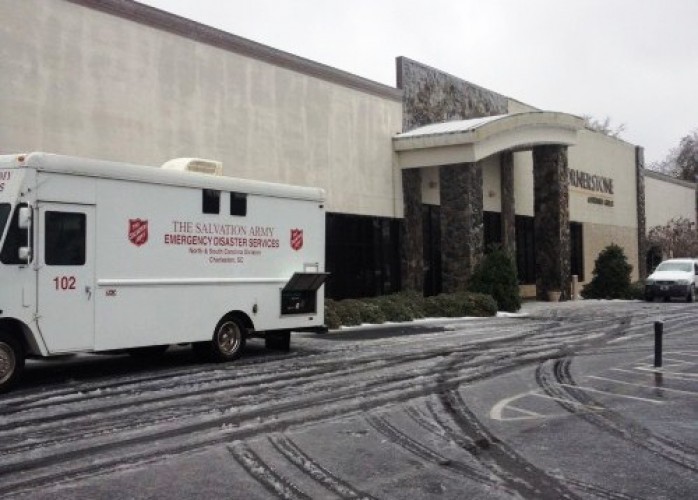 CHARLOTTE (February 13, 2014) – While a winter storm warning remained in effect for much of North and South Carolina, The Salvation Army continued working with partner organizations and local government agencies to ensure adequate care for residents affected by Winter Storm Pax. Over 300,000 power outages have been reported in the two states. That led many residents to take shelter in area shelters and warming stations.
Most of The Salvation Army's shelters are either at or above capacity. In addition, personnel from Orangeburg, South Carolina provided meals, drinks, comfort kits and spiritual care to those affected. Other locations are on standby to provide shelter and/or food service as needed.
The Salvation Army is grateful for any monetary donations to help offset the cost of response during Winter Storm Pax. Please donate at 1 800 SAL ARMY or www.salvationarmyusa.org. For more information on this storm, please go to www.disaster.salvationarmyusa.org.