Winter Weather Creating Emergency for Salvation Army Shelters
January 30, 2014 - 11:04 AM EST
ALM Divisional EDS Department
(601) 969-6868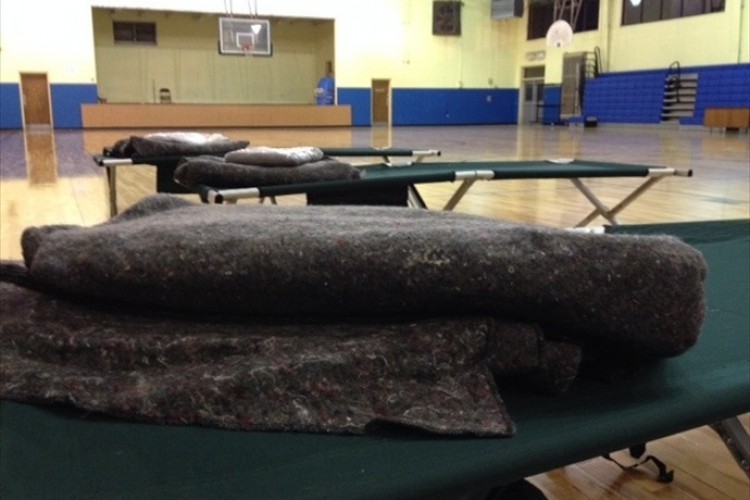 Monroe, LA (January 30, 2014) - Salvation Army locations all over the Southeast are trying to adapt to a new reality this year, multi-day freezing temperatures.  A part to the country usually thought of as warm year round, is experiencing deadly temperatures that have wreaked havoc on the region. 
While the occasional freeze is nothing new, the cold streak that continues to hammer the Southeast is not letting up.  Lt. Jerry Williams of Monroe, LA stated, "I cannot remember more than a few days of this type of weather last year, but this year it is hitting us hard."  Many area shelters are now having to stay open all day, serve multiple meals, and staff locations that would otherwise close in the daylight hours. 
This weather is not just confined to Northeast Louisiana.  In locations along the Gulf of Mexico, The Salvation Army has been forced to open 24 hour shelters due to the extreme weather.  Mobile, AL has consistently had 175 or more individuals staying in their building.  According to Katie Herrera Emer, Public Relations Director for The Salvation Army of Coastal Alabama, "We have not seen these numbers since Hurricane Isaac."  The Salvation Army is doing everything they can to get people off the streets including getting creative with the building's design.  Emer went on to say, "Being an emergency, we have converted a conference room into a place for single women to sleep."
Things are expected to warm up some over the coming days, but the area has some new concerns when it comes to preparing for emergencies.  While The Salvation Army knows how to combat hurricanes and tornadoes, they now have to quickly adjust to cold weather hazards as well.

About The Salvation Army: The Salvation Army, an evangelical part of the universal Christian church, has been supporting those in need in His name without discrimination since 1865. Nearly 33 million Americans receive assistance from The Salvation Army each year through providing food for the hungry, relief for disaster victims, assistance for the disabled, outreach to the elderly and ill, clothing, shelter and opportunities for underprivileged children. About 83 cents of every dollar raised is used to support those services in nearly 9,000 communities nationwide. For more information go to http://www.salvationarmyusa.org, call 1-800-SAL-ARMY, or send a check to your local Salvation Army.