The Salvation Army Continues its Strong Relationship with UPS
May 01, 2014 - 10:42 AM EDT
ALM Divisional EDS Department
(601) 969-6868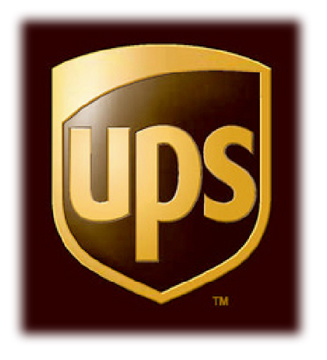 Jackson, MS (05/01/2014) - The ALM Division of The Salvation Army received some extra help from its partner UPS Thursday, as it looked to get disaster supplies from Jackson, MS to Athens, AL.  
Disaster work is not a solitary endeavor. It doesn't take too many failed attempts to realize that organizations need to work together.  In order to be effective organizations must learn to partner.  The Salvation Army's emergency disaster services knows this all too well, and seek to partner with organizations such as UPS in order to provide a more effective response during times of disaster. 
The Decatur Salvation Army requested 1000 personal care kits from The Salvation Army location in Jackson Mississippi yesterday.  After a couple of calls, UPS agreed to donate the shipping of these materials to The Salvation Army's disaster service location in Athens, AL.   ALM Divisional EDS Director, Thad Hicks advised "We are very good at responding to disasters, but we also recognize that we are not as good as our partners at other things." 
The Salvation Army owes much of its success as a disaster organization to its partners.  The Salvation Army wouldn't be the organization is today without these friends.
DONATIONS:
• Text "STORM" to 80888 and reply "yes" to donate $10*
• By phone at 1-800-725-2769
• Online at https://donate.salvationarmyusa.org/uss/april 2014
# # #
The Salvation Army, an evangelical part of the universal Christian church established in London in 1865. Nearly 30 million Americans receive assistance from The Salvation Army each year through the broadest array of social services that range from providing food for the hungry, relief for disaster victims, assistance for the disabled, outreach to the elderly and ill, clothing and shelter to the homeless and opportunities for underprivileged children. 82 cents of every dollar The Salvation Army spends is used to support those services in 5,000 communities nationwide.
*A one-time donation of $10 will be added to your mobile phone bill or deducted from your prepaid balance. Message and Data Rates May Apply. All charges are billed by and payable to your mobile service provider. Service is available on Verizon Wireless, AT&T, Sprint, and T-Mobile. All purchases must be authorized by account holder. By participating you certify that you are 18 yrs. or older and/or have parental permission. Donations are collected for the benefit of The Salvation Army by the Innogive Foundation and subject to the terms found at igfn.org/t. Privacy policy: igfn.org/p.Text STOP to 80888 to stop; Text HELP to 80888 for help.