Salvation Army Disaster Team Joins Search for Missing Alzheimer's Patient
April 09, 2014 - 8:40 PM EDT
Thad Hicks
thad_hicks@uss.salvationarmy.org
(601) 969-6868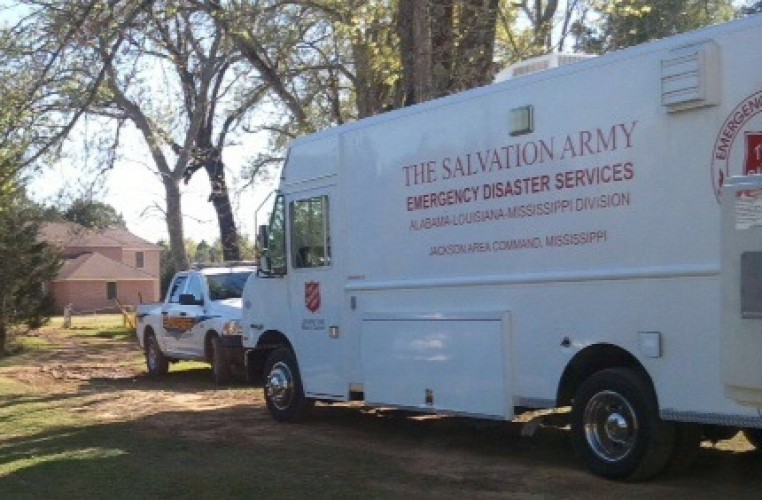 Jackson, MS (April 9, 2014)- The Jackson, MS Salvation Army disaster team responded to southern Hinds county today to serve meals and coffee to those involved in a different type of disaster, the search for missing Alzheimer's patient, Hazel William.  Ms William was last seen about 9:00 pm, Monday, just before she apparently walked away from her home.
Captain Ken Chapman of The Jackson Salvation Army insisted, "While not a hurricane or tornado, it is no less a disaster, and The Salvation Army will do everything it can to help get her back home safely."
The Jackson Disaster team served much of the day Wednesday providing meals, snacks, coffee, and cold water to the searchers.  Chapman added, "We have not been asked back yet, but if we are, we will respond again, with the love of Christ."
For more information on The Salvation Army's Emergency Disaster Services work, and how you might be able to help, please go to www.disaster.salvationarmyusa.org.