Salvation Army of Georgia Serves 280 Breakfasts; Prepping Lunch and Dinner
February 15, 2014 - 12:23 PM EST
John Zanders
john_zanders@uss.salvationarmy.org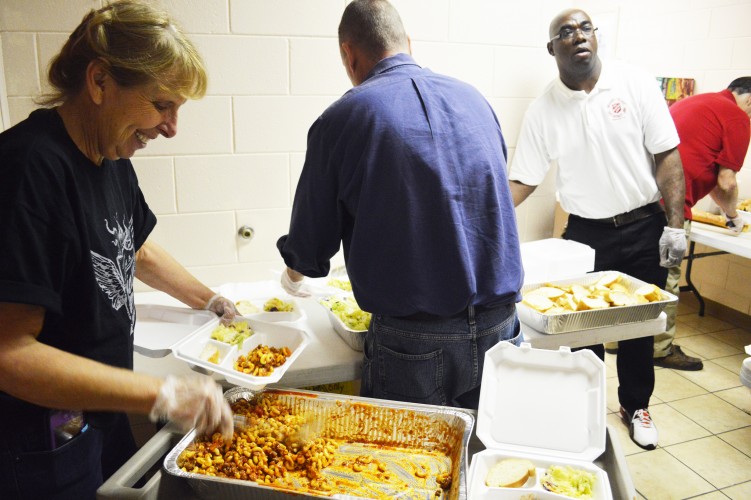 Augusta, GA (February 15, 2014) – As the sun began to rise this morning, The Salvation Army served 280 breakfasts and 280 snacks to people who are without power, including those in local shelters and a few senior housing communities.
As power is restored, service locations are being updated. Over 400 meals are currently being prepared for lunch. Salvation Army canteens from Dublin, Vidalia, Atlanta, and Marietta join the Augusta canteen to help serve breakfast, lunch and supper to those still without power.
The updated service area is as follows:
Richmond County Shelter 2920 Mike Padgett Hwy Augusta, GA 30906 (Note: This shelter replaces the shelter which was at the May Park Community Center, 6224th St, Augusta, GA 30901, which is now closed)
Columbia County Shelter Patriots Park 5445 Columbia Rd Evans, GA
Jefferson County High School 1157 Warrior Trail Louisville, GA
Burke County National Guard 262 South Liberty St. Waynesboro,
GA Legacy Walton Oaks 602 Fairhope Street Augusta, GA
It is possible that other shelter locations and communities in need will be added to the list as need is assessed. The organization is expecting to serve over 1000 meals per day and will continue until service is no longer needed.
During the last four days over 2,056 meals, 2,653 snacks, 981 drinks were provided by over 127 officers, staff and volunteers giving more than 127 hours of service.
In addition to those that currently reside in one of The Salvation Army's 15 shelters in Georgia, 285 additional individuals were able to have a safe and warm place to stay during Winter Storm Pax. The Salvation Army of Augusta will continue to offer emergency shelter to homeless individuals and families seeking refuge from the cold at the Center of Hope, located at 1384 Greene Street. Due to capacity limitations, people are encouraged to first seek shelter at one of the community shelters listed above.
The Salvation Army is grateful for any monetary donations to help offset the cost of response during Winter Storm Pax. Please donate at 1-800-SAL-ARMY, or www.salvationarmyusa.org. For more information on this disaster, and how you can help, please go to www.disaster.salvationarmyusa.org.
If you like to donate bottled water or food for those affected by the storm, you may do so at our Center of Hope (1384 Greene Street).
# # #
About The Salvation Army The Salvation Army, an evangelical part of the universal Christian church established in London in 1865, has been supporting those in need in His name without discrimination for 130 years in the United States. Nearly 30 million Americans receive assistance from The Salvation Army each year through the broadest array of social services that range from providing food for the hungry, relief for disaster victims, assistance for the disabled, outreach to the elderly and ill, clothing and shelter to the homeless and opportunities for underprivileged children. 82 cents of every dollar The Salvation Army spends is used to support those services in 5,000 communities nationwide. For more information, go to www.salvationarmyaugusta.org.
Prepared by: Beth Bargeron, Marketing and PR Director, The Salvation Army Greater Augusta Area Command Phone:
706-421-3047
Email: Beth_Bargeron@uss.salvationarmy.org