Majors Wilson Recall Service After Comair Flight 5191 Tragedy
November 23, 2011 - 9:37 AM EST
Major Jim McGee
james_mcgee@uss.salvationarmy.org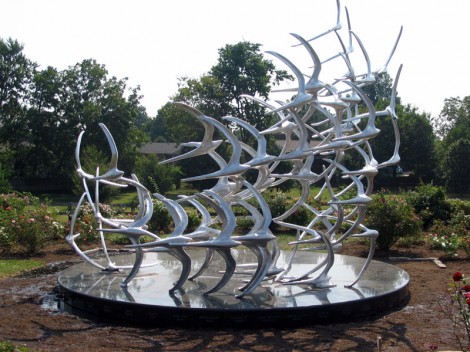 This story was originally printed in the November 16, 2011 edition of The Salvation Army's Southern Spirit newspaper.
A little over five years ago Comair flight 5191 became one of the worst airplane disasters in Kentucky history. The plane took off in the early morning from the Blue Grass Airport just outside of Lexington on Aug. 27, 2006. The airplane in its takeoff mistakenly took the wrong and shorter runway that resulted in the crash that killed all on board (49) save for one member of the crew.
The Salvation Army immediately became involved in the local area with emergency canteens for the first responders. A lesser known story of the work of The Salvation Army in this air disaster is the story of Majors Don and Jean Wilson, who were serving as chaplains for Atlanta Hartsfield-Jackson Airport.
Immediately after the crash, Delta called the chaplains office at the airport and asked the Wilsons to assist their comfort teams in meeting Delta employees and surviving family members and be with them as they transferred from the Delta hub in Atlanta for their flight to Lexington, Ky. The next few days found the Wilson often escorting the family members to the gates of departures.
Major Don Wilson remembers the unique opportunity of ministering to people from all across the country and the world as they came into Atlanta. Sometimes the call would come for one or both of them to come and be with different ones. Major Jean Wilson said that often, simply sitting and being present with someone in distress was the best way too help. The comforting sight of the uniform and an unspoken love and care often seemed to enable people to get on the flight.
Shortly after the Comair disaster, the Wilsons were appointed to serve in Central America. As they were boarding the flight with coach fare tickets in hand, they were recognized by a member of the flight crew, who recalled their service during the Comair Flight 191 disaster. A few moments before takeoff they were ushered to the first class section and to the prime seats adjacent to the cockpit. As the aircraft completed its takeoff, the pilot announced that celebrities were on board. The Wilsons craned their necks around to see who it was – perhaps Brad Pitt? The pilot then announced that the celebrities were the Wilson and talked about their ministry to Delta employees and family members of flight 191. The passengers and crews burst out in applause for the Wilsons and the ministry of The Salvation Army.
Today the Wilsons are stateside again and serving in the Alabama-Louisiana-Mississippi Division in Florence, Ala., after serving in El Salvador as regional commanders.
Photo: A memorial sculpture by Kentucky artist Douwe Blumberg shows 49 birds -- representing the 49 lives lost in the tragic plane crash -- in flight toward heaven.